About Us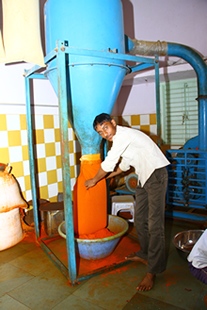 Spices form the most inevitable, basic ingredient of any edible item and since ancient times, India has been a world leader in production and export of spices and condiments.
HM Masala is a well known brand, combination of taste, health and well-being, which boasts of a significant local presence. We ventured into international markets in the year 2014, under the apt guidance of Shri Lalit Karnavat
In the process of becoming a recognised and admired brand, the art of making wonderful concoctions of simple spices from handpicked, choicest herbs are perfected over time and has become our timeless legacy.
While serving the best at competitive pricing is not everybody's cup of tea, our drive for business and strong vision guides us to extend our efforts to the maximum to fulfil our customers' growing expectations and vibrant needs.
Vision
To lead the Indian spices industry from the corners of local kitchens to the platter of global consumers, taking Indian ethnicity to the world.
Mision
Adopt best Business Practices and maintaining tight Quality control, right from sourcing of raw materials to advanced supply chain management of final products.
Implement environment friendly business policies, while exploring plethora of opportunities for all stakeholders including customers, vendors, suppliers, dealers, employees, agents, franchisees and distributors.
Strengthen domestic presence and constantly strive for opportunities worldwide.